Politics and Insights
Austerity is a political choice not an economic necessity. When the Chancellor rose to his feet at the emergency Budget in July, and when he does so for his Spending Review in October, what is being put forward is an ideologically-driven rolling back of the state.
The analysis published today by the TUC reveals how the Budget gives money to the rich, but takes away from the poor.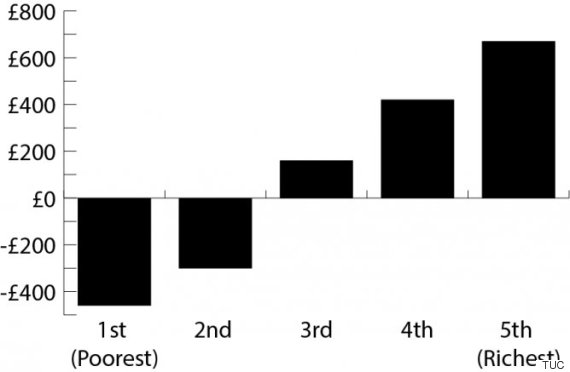 This is the Conservative project, dressed up in the post-crisis language of budget deficits and national debt for extra impetus. Inequality doubled under the Thatcher government, and her heirs seem to be doing all they can to ensure that legacy is extended.
The Budget showed austerity is about political choices, not economic necessities. There is money available: the inheritance tax cuts announced in the Budget will lose the exchequer over £2.5billion in revenue between now and 2020. What responsible government committed to…
View original post 410 more words